We welcome new patients to our practice!!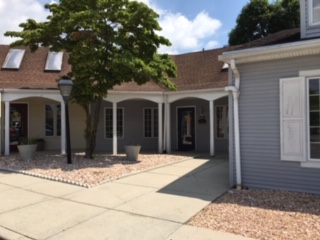 Primary Care Associates of Hagerstown LLC primary goal is to keep you well! We try to treat all of our patients as if they were members of our family by focusing on the prevention of medical problems and helping each patient to understand what he/she could do to stay healthy.  Dr. Money is proud to recall when she was in training in 1977, the association between poor diabetic control and complications of diabetes had not yet been established.  She, however, believed that by careful control, complications could be prevented and focused on teaching patients how to manage their blood sugar in a team effort.  This philosophy is shared by her team members, Christine Feathers, CRNP, and Lauren Kessler, CRNP to help each patient to understand their health needs and problems.
In addition, we encourage our patients to call us as soon as they have a medical problem or concern, and by holding several openings daily, we quite often are able to see patients on the same day they call. Every day we save office visit slots in our schedule for minor medical problems.  Please note we DO NOT handle any life threatening situations and if you feel you need emergency care, please do not wait and go directly to the closest emergency room
Knowing that we would want to know the results of tests as soon as possible, all test results are called to each patient by the staff.  "No news is good news" is NOT our practice policy!
With over 70 years of combined experience in primary care and geriatrics, we are also able to diagnose and treat new medical conditions and pride ourselves in "thinking outside the box" to solve patient's problems.
Please feel free to call us to schedule a New Patient Appointment.