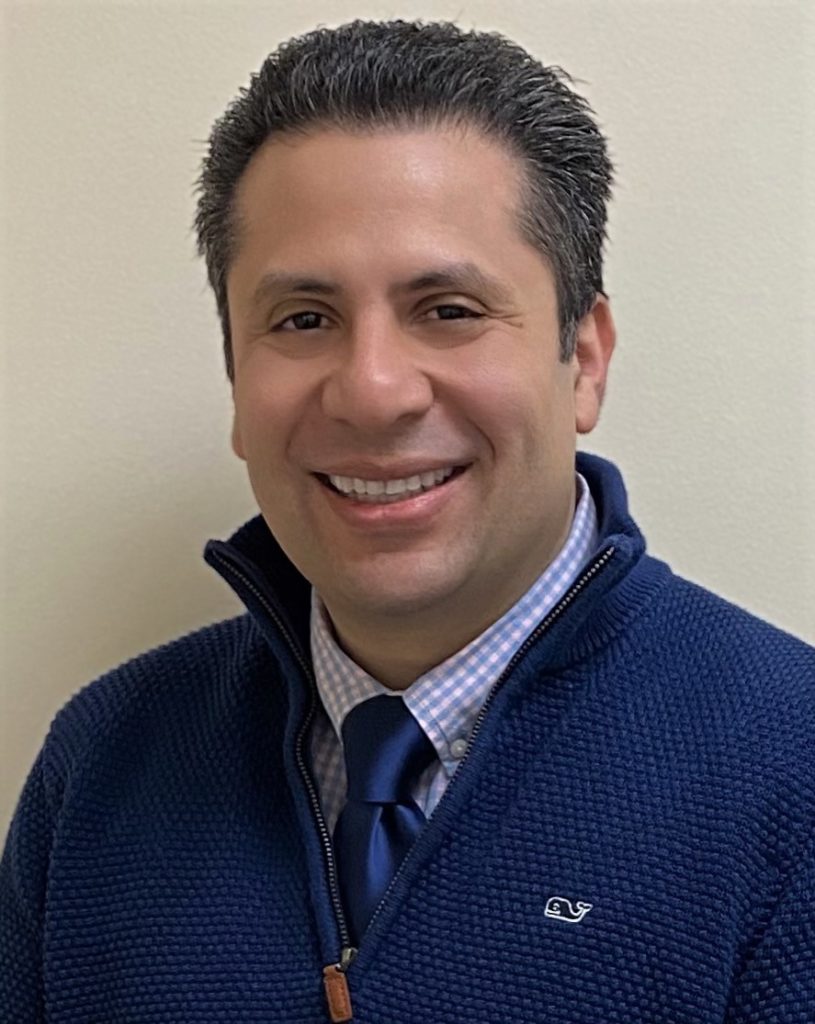 Dr. Ever Ponciano grew up in Hyattsville, Maryland.  He went to the University of Maryland in College Park, where he attained two degrees, one in Biochemistry and one in Cell Biology and Molecular Genetics.  He was part of the Honors Program and received Howard Hughes Fellowship to carry out research for which he presented a thesis at the end of the program.  Subsequently, he continued his passion for science at Drexel University College of Medicine in Philadelphia.  While at Drexel he gained a passion for serving the community and with assistance from his mentor, Dr. Vincent Zarro, he learned how to implement care to the underserved population, through the Chinatown clinic, which served various ethnicities and socioeconomic populations.
After completing his medical training, Dr. Ponciano, decided to continue in Philadelphia and completed his residency at Albert Einstein Medical Center.  During his tenure there, he realized he loved the care for the patient in its entirety and upon completing his training sought the opportunity practice medicine in its traditional form.  He and his family moved to the mid-west, Kansas, where he joined a private practice.  Within two years, he became a partner and continued to immerse himself in traditional medicine, caring for patients in the hospital as well as in the office.
During his phase in Kansas, he became most interested in providing care full circle.  He became a medical director for a nursing home, realizing he would be able to continue care at the latter aspects of his patient's lives.  This soon became a passion for him and he became a medical director for a second nursing home.  Subsequent to this, he realized that care at the last stage of life needed more care, and this is when his strong passion for hospice initiated.  He became a hospice physician and for the next several years, carried out his various duties of primary care provider, nursing home director, and hospice physician, bringing care to all his patients in all stages of their lives.  After seven years of being in Kansas, the bonds of family called him back home, and returned to Maryland.
Dr. Ponciano worked for Meritus Medical Center for the past couple of years and his passion for serving the community continued.  His desire for serving patients in various aspects continues and this was a sage way to re-enter private practice.  His passion for hospice has grown further, as he was able to join Hospice of Washington County, where he also became a hospice physician.  Through his work with them, attain a Hospice Medical Director Certification and has recently been named, the Medical Director for Palliative Care.
Dr. Ponciano has become enamored with the community of Hagerstown, Maryland and wishes to continue his service with them for decades to come.  It is with this wish and philosophy of care that are in sync with Primary Care Associates of Hagerstown that his next phase of service to the community continues.
Dr. Ponciano, his wife and three kids are very happy to be back in Maryland.  They enjoy much of their time with the extended family and enrichment of activities such as piano, cello, ballet, and cross country.  His wife is a family therapist and has herself a strong commitment to serving the community.  After years of training and travel, the final destination for the family was back home and are eager for this next phase.