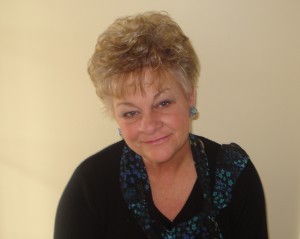 Lorri A. Rice joined Dr. Mary E. Money and Christine Feathers in November, 2012. She earned her Master's Degree in Family Practice in 2002 from the University of Maryland and became certified as a Certified Family Nurse Practitioner. With a Family Practice concentration, Lorri is also trained to care for infants and children as well as adult patients.
Since earning the advanced degree of Certified Registered Nurse Practitioner, she has worked at Potomac Family Medicine, the Community Free Clinic, the Express Care area in Washington County Hospital (prior to it relocation and becoming Meritus Medical Center), and most recently at the Meritus Urgent Care centers. She therefore brings a special expertise to the practice involving urgent medical problems.
At this time, however, she is very pleased to have the opportunity to be returning to Primary Care and Internal Medicine where she can enjoy a long term relationship with patients and families. Prior to her career change to a Nurse Practitioner, Lorri worked as a Registered Nurse in a wide range of patient care settings, primarily in Hagerstown.
A native of Washington County, she graduated from Hagerstown Junior College in 1977, where she earned her Associates Degree in Nursing. She worked as a Registered Nurse primarily in the Washington County Hospital in the ICU, Coronary Care Unit, and Emergency Department. In addition, over the years, she has worked in Correctional Nursing, Dialysis Nursing, Home IV therapy, Certified IV therapist, primary care and health management in a free clinic setting. For most of her career, she has also been certified in Advanced Cardiac Life Support, as well as Pediatric Advanced Life Support.
Her family is quite important to Lorri and she feels fortunate to have her son, daughter-in law, and her two grandchildren living close by. She enjoys her family and tries to spend time with the grandchildren often. Her mother and brothers also live locally, which make family times even more special. Gardening, taking care of her pet goats, reading and looking for treasures at flea markets fill up much of her time away from work as well. She continues to volunteer at the Community Free Clinic.